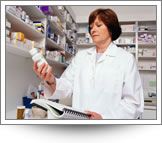 Fairmont Pharmacy is a locally owned and operated Independent Neighborhood Pharmacy specializing in areas such as Medicinal Compounding, Home Health Care, and Herbal and Homeopathic remedies. We provide pharmaceutical services and healthcare products and the staff has over 50 years of experience in providing service to the community.
We will work closely with your doctor to ensure the adequate monitoring of your medications to avoid drug interactions and adverse reactions. We will also make sure you get your medications in a timely manner because compliance and adherence to your medication therapy is critical to management of your health conditions.
We will give you our compassion when you come to Fairmont Pharmacy and we want to earn your Trust and Confidence.